Keyless Entry: Never Get Locked Out Again
Through the use of smart locks, keyless entry helps keep your home secure while giving you a way in even if you've forgotten your keys.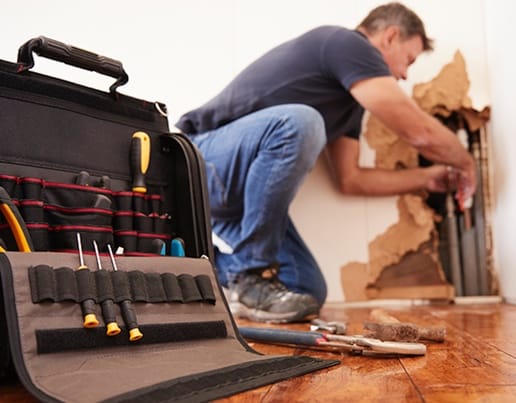 Control and Monitor Who Comes and Goes
With keyless entry, home access can be granted temporarily to trusted contractors, delivery persons, and others who need to get in. You can program temporary codes for workers. With smart locks that can utilize up to 30 unique codes, you can track who's coming in and out of your home. You can even get text or email alerts when doors are locked or unlocked when you're away.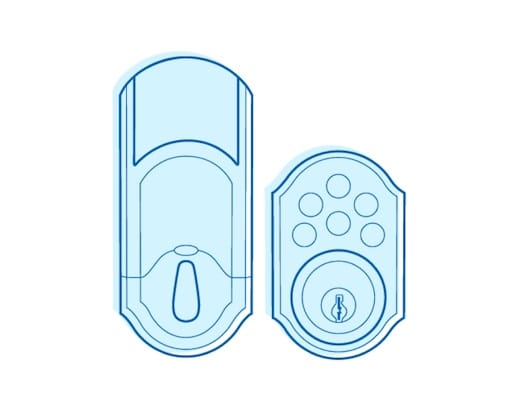 Smart Locks for Keyless Entry
The smart locks available from ADT are available in three colors—polished brass, satin nickel, and Venetian bronze—to integrate seamlessly with your home's interior and exterior style. Battery-powered, these electronic door locks mean you can leave your keys at home. Rear-illuminated buttons offer visibility in low light, so it's easy to unlock these doors at night.

0%
Around 63% of surveyed Americans said they know people who regularly don't lock their doors.
Source: Eyewitness Surveillance
Integration with Other ADT Monitored Devices
Smart locks work best as part of a full home security system. When combined with ADT monitored security, keyless entry door locks help protect your home while still making it easy for those who should be able to get in to enter. Smart locks also work well in concert with doorbell cameras that show you who's at the door—even when you're not there; and the alerts you receive from the smart locks being opened keep you apprised of potential break-ins.
LIMITED TIME OFFER
Always know who's knocking with a FREE doorbell camera.*
*With $99 installation charge and new monitoring agreement. Early termination fee applies. See below for full details.
What You Get:
24/7 Monitoring by ADT
Professional Installation
Remote Access and Control