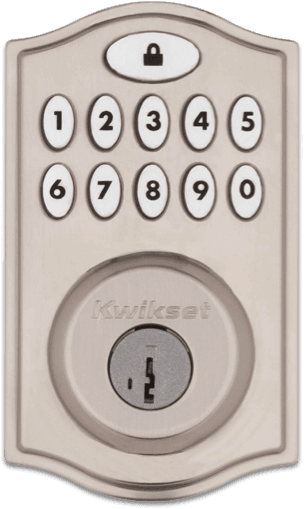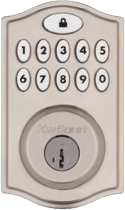 ADT-Monitored Smart Locks
Keyless entry with numeric codes, key fob, or mobile app
Programmable schedules for tighter home security
Voice control via Alexa or Google
Order ADT-Compatible Smart Locks
Call 1-877-356-3270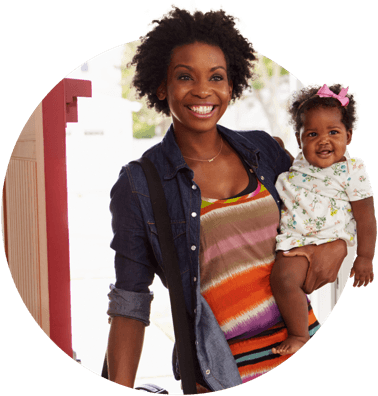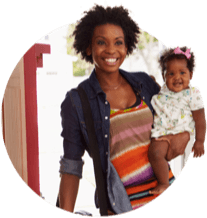 What Is a Smart Door Lock?
Like any keypad door lock, a smart door lock allows you to control your deadbolt with a numeric code instead of using a key. But smart deadbolt locks expand the abilities of a standard keypad lock by connecting to your wireless home network.
With a Wi-Fi connected smart lock, you can control your deadbolt from virtually anywhere by installing the compatible app on your phone. The possibilities are many: let the dog sitter in with a tap while you're on vacation, unlock the door for your partner while you're already comfy in bed, or go for a long run and leave your keys.
The greatest potential of a smart door lock, though, lies in an integrated whole-home smart security system like the ones offered by ADT. With more advanced features than simply hitting "Lock" or "Unlock," ADT systems dial up the convenience and the security of your smart door lock.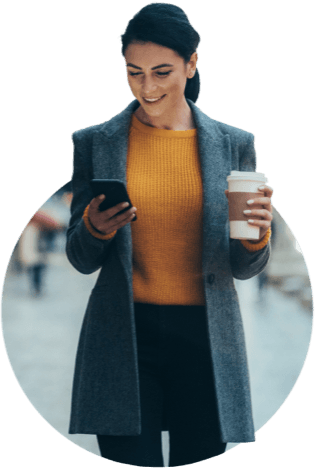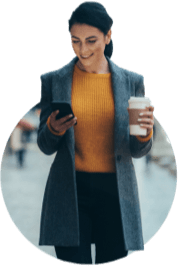 Control Your Smart Lock via ADT Command & Control, Formerly ADT Pulse
The smart deadbolt lock from ADT integrates with your whole monitored security system via the platform ADT Command. Formerly called ADT Pulse, ADT Command makes all your security and home automation devices accessible on the Command panel included with your order.
To access your security system and smart lock on an app, download ADT Control to your phone or tablet. Then log in to experiment with your settings and get your ADT-compatible smart lock working how you like.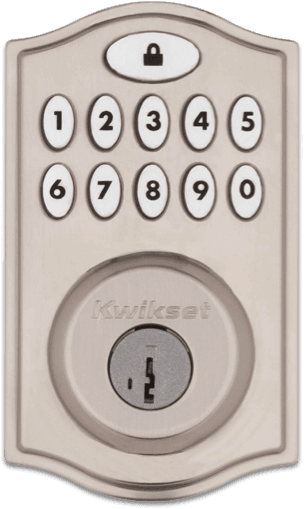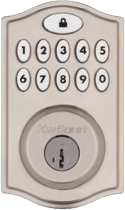 Choose the Finish That Fits Your Style
ADT smart locks aren't just practical—they're stylish too. With three color options in muted tones and a lightly shined finish, the Kwikset smart deadbolt blends into just about any decorating style.
Polished Brass
Satin Nickel
Venetian Bronze
ADT-Compatible Smart Lock Specs
Introducing the Kwikset 910 deadbolt
Finishes

Polished Brass, Satin Nickel, Venetian Bronze

Dimensions

5.5 x 3.5 x 10 inches

Batteries

4 AA batteries (not included)

Power Source

Battery-powered

Weight

2.9 lbs.

Custom Access Codes

30

Keypad Type

Push buttons with illuminated keypad for use in low light

Security Features

128-bit encryption

Network Type

Z-Wave
Best Devices to Pair with ADT-Compatible Smart Locks
Doorbell Camera
Put eyes on wannabe intruders at the front door when you combine the smart door lock and video doorbell camera. With two-way audio, you can even startle them off the stoop.
Learn More about Doorbell Cameras >
Key Fob
Unlock your smart door lock with a single click of your ADT key fob—no more fumbling when your hands are full of groceries. Plus, press the panic button if an unauthorized user gets in.
Learn More about the Key Fob >
Strong, Consistent Signal
Z-Wave signals travel easily through walls and floors, maintaining a strong connection even when your Command panel isn't close by.
Keyed Entry as Backup
Your smart lock also operates with a key for the rare case of technical difficulties.
128-Bit Encryption
All web traffic to and from your smart door lock is scrambled to deter hackers.
Bump Guard
Patented technology protects against lock bumping, a common technique used for breaking into conventional deadbolts.
Easy Rekeying
Change the locks easily without removing the deadbolt from the door.
Nighttime Illumination
Built-in back-lighting makes it easier to see your keypad at night.
Frequently Asked Questions
How much does the ADT-compatible smart lock cost?
Call 1-877-356-3270 for pricing on an ADT-monitored smart door lock.
Is the ADT-compatible smart lock powered by Wi-Fi?
No, the ADT smart lock runs on Z-Wave rather than Wi-Fi, with the ADT Command panel as its signal source. However, other devices in your ADT-monitored system use Wi-Fi (e.g., doorbell camera, indoor camera, etc.), so you need both types of wireless signal to run your home security system as smoothly as possible.
How do I rekey my ADT-compatible smart lock?
All you need is your current key, a Kwikset SmartKey tool, and the key you want to use going forward.

1. Open your door and place a doorstop so you don't lock yourself out.
2. Set your smart deadbolt to the locked position. Then, insert your current key.
3. Insert the SmartKey lock tool fully into the lock, on top of your current key.
4. Remove both the SmartKey tool and your current key. Then, insert the new key you wish to use.
5. Rotate the new key 180 degrees clockwise. Pull the key to make sure it will not come out in this position. If it remains in place, you have successfully rekeyed your smart door lock.
Do smart locks work on gates, sliding doors, or screen doors?
Kwikset smart door locks can work on many types of doors, but not all. Contact ADT at 1-877-356-3270 for help designing the best smart lock strategy for your home.
Where do I buy an ADT-compatible smart door lock?
Smart deadbolt locks are available now from ADT. Call 1-877-356-3270 to start your order today.