Screen Visitors Safely with the ADT Video Doorbell Camera from SafeStreets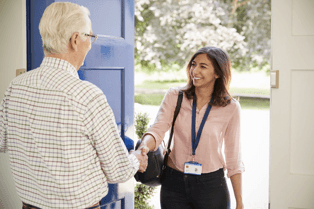 Makes security smarter
Motion-detecting camera
2-way microphone, 1-way video
Full 180° field of vision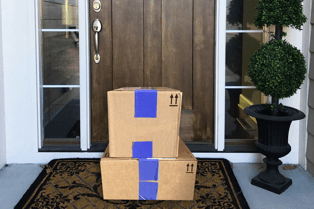 Gives flexibility and control
Accept packages easily
Warn potential intruders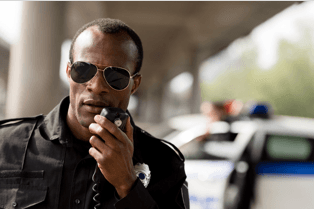 Gathers visual evidence
Records in 720p HD
May help police catch culprits and even recover property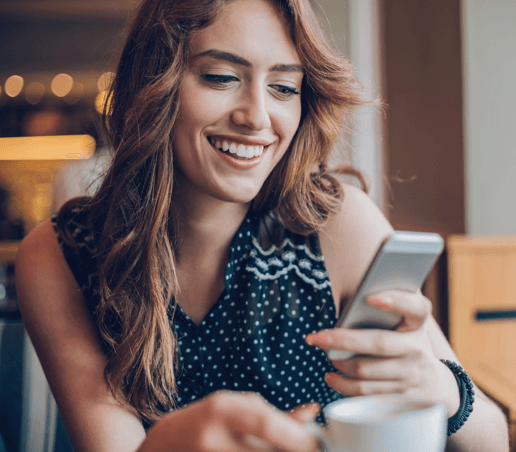 Answer the Door—from Your Smartphone
If you've ever had to chase down a package because you weren't home to sign for it, a doorbell video camera could change that forever. If you are home, you can avoid visitors you'd rather not see without even getting up from the couch. And if you're not home, you can chat with your visitors without having to catch up through text or phone calls later—or you could even warn unwelcome visitors.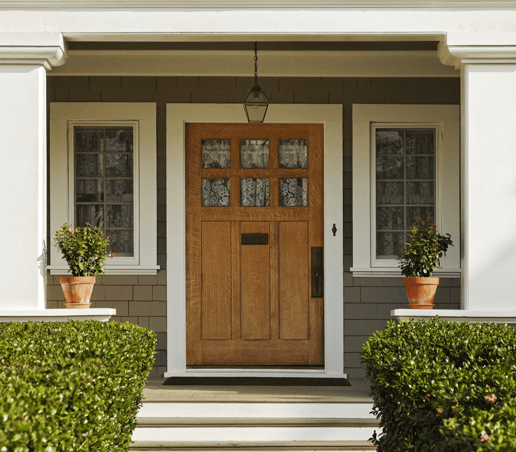 Defend Your Doorstep
More than a convenient way to answer the door, the video doorbell is also a reliable front door security camera. Its motion-sensing feature alerts you when a visitor hasn't rung the doorbell but is just loitering or trying to case your home. And with the intercom effect of the camera, you might be able to take them completely off guard by yelling at them to leave your property. Plus, if you call 911 right away and give police the video evidence, it may help them investigate and even convict more effectively.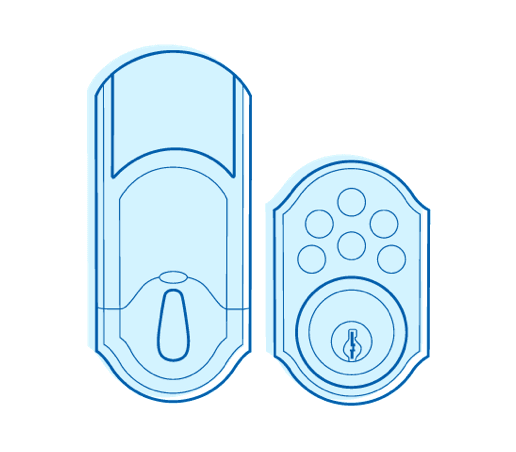 Pair with the Smart Lock to Expand the Doorbell's Range
When the visitors at your door are friendly ones, adding the smart lock to your doorbell security camera can turn the whole ensemble into a hospitality or childcare device.
Remotely unlock the deadbolt for your child, babysitter, dogwalker, or friend who beat you home
Create and manage up to 30 individualized unlock codes for specific visitors
ADT Doorbell Camera Features
App Controlled
Using your home Wi-Fi, this smart door camera sends video up to the cloud and down to your iPhone, Android, or computer.
Recognizes Humans
This motion sensor doorbell can tell the difference between plants swaying and a person approaching your front door.
HD Quality
Recording in 720p makes it easier to see faces, license plate numbers, and other visual clues that could help police.
Clear Night Vision
Nighttime rules out color recording, but the advanced infrared sensor captures the same definition of a daylight recording.
No Blind Spots
With a 180° field of vision, your camera can see anyone approaching, even if they try to sneak along the side of the house unseen.
Weatherproof
The IP65-rated casing protects the camera and microphone not only from rogue sprinklers but also from serious rainfall.
Product Specifications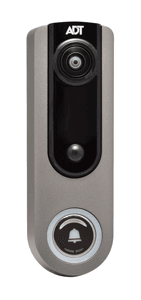 Video Quality

720p HD, Infrared night vision, Motion-activated

Audio

Two-way microphone, Built-in noise reduction

Power

Hardwired (8-24 VAC)

Connectivity

Wi-Fi (802.11 b/g/n @ 2.4GHz)

Operating Conditions

-4–122°F (-20–50°C), Weather resistant

Smartphone Compatibility

Apple iOS 10.X or higher, Android 4.4 or higher
Frequently Asked Questions
Is there a monthly fee for the ADT doorbell camera?
There are no additional monthly fees to use the ADT front door camera. The doorbell is either included as the camera of choice in your selected monthly plan or purchased separately.