Help Secure Your Business with ADT Monitored Security
Get a Free Security System - Valued at $850
The Benefits of ADT Monitored Business Security
Help protect your business, merchandise, and employees with ADT monitored business security. You can enjoy simple and easy-to-use wireless security technology, so there's no need to mess with any pesky wires or drill any holes into your walls. You'll simply enjoy peace of mind when you're away from your workplace, so you can focus on running your business and let ADT monitored business security take care of the rest. To find out more about your business security options, call today!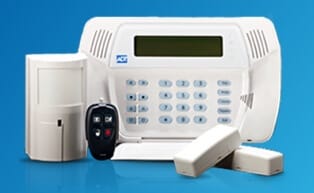 FREE* Security System
— Value at $850!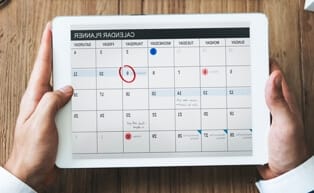 Same Day Installation
with Protect Your Home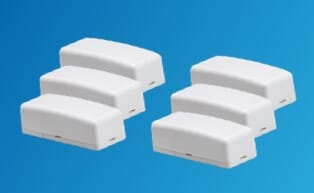 6 FREE° Sensors
to help protect your home
°With $99.00 Customer Installation Charge and Purchase of Alarm Monitoring Services. See Important Terms & Conditions to This Offer Below.
†Not available in all areas.
ADT Monitored Business Security Packages
Choose Plan
Basic

CellGuard®

Monitoring
24-hour ADT Monitoring
Fire, Flood, & Carbon Monoxide Monitoring
CellGuard®

CellGuard®

Using CellGuard® means your security system is completely wireless‐no pesky wires running through your home, no landline necessary, and no phone line for intruders to cut.

Wireless Monitoring
ADT Pulse®

Pulse® Package

The Pulse® Package includes all the features of the other systems, plus mobile access. Arm or disarm your home security system using your cell phone, tablet, or other web-enabled device and get text alerts for instant notification of intrusion, flood, or fire. You can even set custom notifications.

Two-Way Voice

Two-Way Voice

When your alarm is triggered, a dispatch technician can connect to your control panel and hear what's happening in your home. You can also speak directly to an ADT dispatcher in case of an emergency.

Equipment
Pet-Sensitive Motion Detector
Backup Power System
Lawn Sign and Window Decals
Wireless Door/Window Sensor
Additional Wireless Keypad
ADT Monitored Business Security Packages
24-hour ADT Monitoring
Fire, Flood, & Carbon Monoxide Monitoring
CellGuard®

Using CellGuard® means your security system is completely wireless‐no pesky wires running through your home, no landline necessary, and no phone line for intruders to cut.

Wireless Monitoring
ADT Pulse®

The Pulse® Package includes all the features of the other systems, plus mobile access. Arm or disarm your home security system using your cell phone, tablet, or other web-enabled device and get text alerts for instant notification of intrusion, flood, or fire. You can even set custom notifications.

Two-Way Voice®

When your alarm is triggered, a dispatch technician can connect to your control panel and hear what's happening in your home. You can also speak directly to an ADT dispatcher in case of an emergency.

Pet-Sensitive Motion Detector
Backup Power System
Lawn Sign and Window Decals
Wireless Door/Window Sensor
Additional Wireless Keypad
24-hour ADT Monitoring
Fire, Flood, & Carbon Monoxide Monitoring
CellGuard®

Using CellGuard® means your security system is completely wireless‐no pesky wires running through your home, no landline necessary, and no phone line for intruders to cut.

Wireless Monitoring
ADT Pulse®

The Pulse® Package includes all the features of the other systems, plus mobile access. Arm or disarm your home security system using your cell phone, tablet, or other web-enabled device and get text alerts for instant notification of intrusion, flood, or fire. You can even set custom notifications.

Two-Way Voice®

When your alarm is triggered, a dispatch technician can connect to your control panel and hear what's happening in your home. You can also speak directly to an ADT dispatcher in case of an emergency.

Pet-Sensitive Motion Detector
Backup Power System
Lawn Sign and Window Decals
Wireless Door/Window Sensor
Additional Wireless Keypad