Outdoor Cameras With Your ADT-Monitored Security System
Safety suits you. Get outdoor home protection that suits you as well.
Outdoor Security Cameras From ADT
Expand Your Home's Safe Zone
High Definition Video Quality
No squinting is required when viewing outdoor camera footage. Thanks to 1080p HD resolution, your video is sharp and clear, even when captured at night.
Two-Way Talk
The two-way talk feature provides instant communication with anyone who approaches your home. Greet guests as they come to the door, or your kids when they arrive home from school.
Weatherproof Design
Come rain or shine, snow or sleet, your outdoor security cameras are built to endure extreme weather conditions while maintaining clear, uninterrupted footage of your property.
Live Video Feed
If your outdoor security camera detects motion, you'll receive a notification on your ADT Command panel or through the mobile app on your smartphone and can view live footage of your home on the spot.
How Outdoor Cameras Help Protect What You Love Most
A security system is more than just a few well-placed cameras—it's about finding comfort and freedom both inside and beyond your home's walls. Outdoor security cameras apply cutting-edge surveillance technology to your everyday life, constantly recording areas outside your home and reporting directly to both you and ADT monitoring agents if something is amiss.
Is there a strange noise outside? Investigate without even leaving your bed. Haven't been able to check in at home for a while? Check footage right on your phone. Outdoor cameras from ADT add a crucial layer of protection to your customized security plan, and take uncertainty out of your daily routine.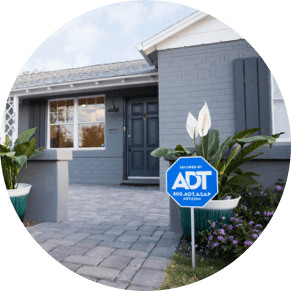 Help deter potential burglars with the presence of cameras outside your home
Suit your household's needs with several quipment and monitoring options
Help protect your family, valuables, and property, even when you're not home
Find the Outdoor Security Cameras for You
Learn More
Flexible Placement Options
Unlike other burglar alarm companies, which offer devices that merely make a loud noise when tripped, ADT-monitored burglar alarms, connect with your home security system's control panel via wireless technology, quickly sounding the alarm and contacting a 24-hour ADT monitoring center for help.
Cameras placed at main entry points can significantly reduce the risk of a break-in
360º view allows you to pan around to get the full picture of an area
Streamlined design and hidden wires make cameras fit nearly any aesthetic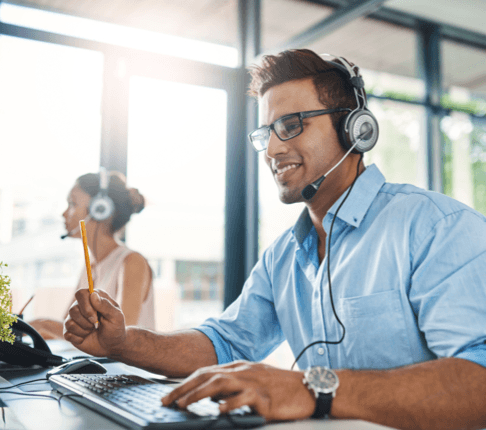 24/7 Professional Monitoring by ADT
There's comfort in knowing your home is under guard 24/7 by trained professionals. It's like having a private security team at your disposal to dispatch emergency responders immediately if an armed system alarm triggers. Your ADT outdoor security camera system doesn't sleep, so you can—soundly.
Talk to an ADT monitoring agent at any time, day or night
If your cameras trigger an alert, an agent will immediately call to assess the situation
Get a faster, more efficient response from emergency personnel
Learn about 24/7 Monitoring
Learn More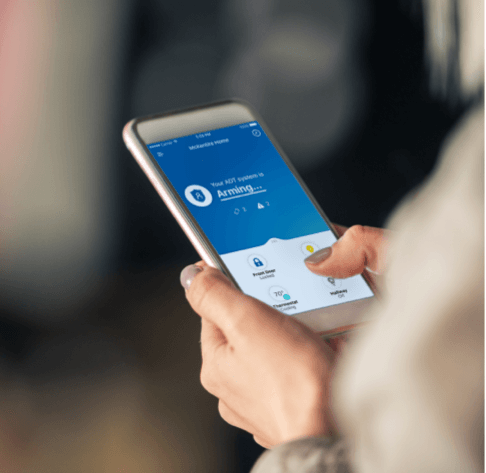 Remote Control and Instant Notifications
When it comes to your home and family's safety, leave nothing to the imagination. Outdoor security cameras integrate with your entire ADT-monitored security system, so whatever they capture is kept in the system archive and immediately communicated to you—whether you're home, at work, or traveling.
Check archived video clips from your smartphone
Get instant alerts or notifications if the status of your outdoor security camera system changes
View a live stream of your outdoor camera footage instantly when you receive an alert
Get High Level Security that Fits in Your Pocket
Get High Level Security