Help Protect Your North Carolina Home With ADT Monitored Security
For about $1/day*
*with $99 installation charge and new monitoring agreement. Early termination fee applies. See below for full details.
SafeStreets in North Carolina gives you Superior Technology
Get the Most Innovative Home Security Equipment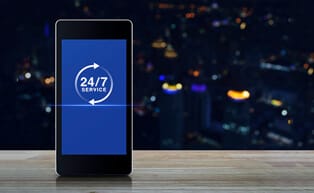 Cellguard®
24/7 Monitoring Without a Phone Line.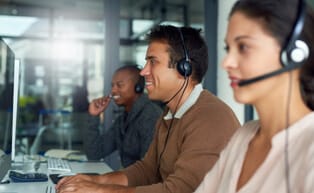 2-Way Voice
Talk Directly to ADT dispatchers through your keypad.
Trust Your Home Security to ADT Monitoring in North Carolina
When you have ADT monitoring, you know you have the best help to protect your North Carolina home. With over 140 years of experience in the security industry, ADT certainly knows what it's doing. Now you have an understanding why ADT is trusted by over 6 million Americans.
ADT uses its 6 interconnected customer monitoring centers to help ensure you have constant monitoring. Your home will always have a center looking out for it because all 4 of them are linked. Not even a power outage can stop ADT from helping to protect your home.
Learn the Truth about Crime in North Carolina
Annual Crime Rates in North Carolina
You deserve to feel safe at home. The FBI unified crime report goes over some of the crimes that happen in North Carolina, but one that stands out is that there are more than 102,6902 burglaries here every year. So it only makes sense that people in North Carolina trust home security systems to help keep them safe.
Property Crime-328,719 occurences
Larceny Theft-47,320 occurences
Burglary-102,690 occurences
Motor Vehicle Theft-7,945 occurences
3x
LESS LIKELY


TO BE BROKEN INTO
Your Chances of Being a Victim of a Home Invasion in North Carolina
Did you know that 74.5% of all burglaries are in private residences? A break-in happens every 14.4 seconds in America. According to data reported by the FBI, your chances of experiencing a break-in this year are about 1 in 143. However, you can decrease your odds to as much as 1 in 429 by getting a monitored security system in North Carolina. Studies have shown that burglars are 3 times less likely3 to break into a home with a security system.
Yearly average cost


of burglaries for North Carolina*:

$224,400
Burglaries Cost You More Than You May Know
You shouldn't hesitate to get a home security system because of the expense. What you lose in a burglary will typically cost much more than yearly monitoring. Burglaries get costly. The average amount taken from homes in North Carolina each year is over $224,400. And you stand to lose $2,200 if your home is robbed, which could potentially cover about 5 years of basic monitoring.
Yearly average cost


of burglaries for North Carolina*:

$224,400
1. www.City-Data.com
2. FBI Uniform Crime Reports, 2011
3. Simon Hakim, Temple University, quoted by Elizabeth Chang, An Alarming Trend, The Washington Post, Nov 14, 1999
4. U.S. Department of Justice, 1999
*Numbers based on averages, may not be accurate.
College-Bound Freshmen: See Which Colleges are the Safest in Your State
When it comes to crime, North Carolina boasts zeros straight across the board—in the best sense. Not a single school in North Carolina's top ten safest colleges reported a violent crime in 2019. Read on to see the top ten safest colleges in North Carolina. While you're at it, see how they stack up to the safest colleges in the country.
Methodology
To determine the safest colleges in each state, we analyzed Uniform Crime Report and Campus Safety and Security data for schools that meet the following criteria:
5,000+ students enrolled
Two- or four-year degrees offered
Public, private, or non-profit institution
From there, we analyzed three factors to determine our rankings:
Violent crimes per 1,000 people
Property crimes per 1,000 people
Hate and VAWA (crimes against women) crimes per 1,000 people
Interesting Findings
North Carolina's average violent crime rate per 1,000 people among the top ten safest colleges in the state totaled zero in 2019. Also impressive? Each school in the top ten averaged a hate and VAWA crime rate per 1,000 people of only 0.23.
Appalachian State University has one of the lowest property crime rates per 1,000 people: 14.80—57% lower than the state's top ten average.
University of North Carolina Wilmington provides an app, LiveSafe, which offers several features, including an SMS texting system that connects students directly with UNCW campus police.
North Carolina A&T State University offers a digital crime map to help students stay alert and safe from crime. Despite the safety resource, though, A&T doesn't seem to get much action. In 2019, AT&T State had a hate and VAMA crime ratio per 1,000 people of 0.11 (and a violent crime rate per 1,000 people of zero).
The name "Cape Fear" may suggest something scary, but both Cape Fear Community College and Asheville-Buncombe Technical Community College didn't report any hate or VAWA crimes per 1,000 people in 2019.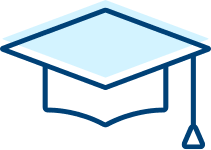 Win $1,000 to Go to School—Safely
Get rewarded for your commitment to a safer college campus. Apply for the Safety in North Carolina Scholarship now!
Safety in North Carolina Scholarship
Application deadline: May 1, 2020

Who Is Eligible
You must be a resident of North Carolina
You must be accepted into or currently enrolled at an accredited college, university, or graduate program in the United States.
You must have a cumulative GPA of 3.0 or higher

How to Apply
Write an essay of 300–400 words, or create a video 2–3 minutes long, that answers a prompt from the application page
Attach your latest high school or college transcript
Submit both documents on the application page

How It Works
The $1,000 winnings can be applied to tuition, books, or other college expenses
The award will be made payable directly to the recipient's educational institution
Winners will be notified by email in June 2020
THE APPLICATION PERIOD FOR THIS SCHOLARSHIP HAS CLOSED.