How to Secure Your Home for Vacation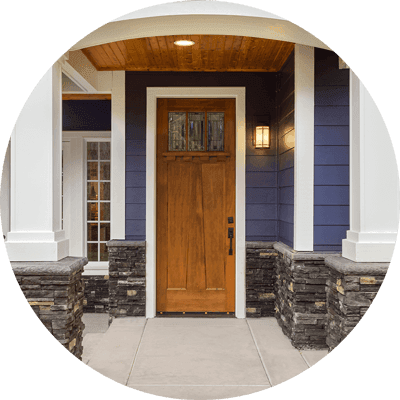 When a person goes on vacation and leaves their home dark and unkempt for a long period of time, this is often when a thief strikes and makes their move. If a house is dark, the snow isn't shoveled during the winter or the lawn is getting long in the summer, and it seems like there are no signs of activity, then a burglar may see this as a chance to act. Most of these issues are easily preventable. Doing simple things like having a neighbor or friend come in just to do simple maintenance or by leaving lights on can prevent a breach of security. Sadly crime does happen, but there are some simple steps a person can take so they can be at ease knowing their home and possessions are secure. Below you will find a variety of topics, tips, and articles that will further explain how you can keep your home safe while you are on vacation.
Remember to Lock all Doors and Windows
Even if you live in a relatively safe neighborhood you should always make sure to lock and secure all doors and windows. Aside from simply locking down, it's smart to make sure the frames are firmly attached to the structure of the home so that no one tries going in by breaking something down. Don't keep a spare key hidden under the doormat or above the door frame, as this key being hidden in such close proximity to the door can be easily located by the intruder, allowing them easy access to your home and your valuables.
Home Security
One of the main reasons that a thief may attempt to break into your home and steal your possessions is because it looks like no one is home. Leaving a couple of lights on, having someone mow your lawn once or twice, and installing motion-sensor lights outside can keep a burglar at bay. In essence, make it look like someone is home at all times. Another tip is making sure to postpone any newspaper delivery so that papers don't pile up on your porch while you are away. You can call your newspaper subscriptions department and provide them with the dates you will be gone in order to pause delivery.
Secure Appliances and Utilities
Thieves aren't the only potential hazard to your house. Before leaving your home for a few days or weeks, make sure to unplug some appliances and avoid any other obvious mistakes. Unplugging technology and other items can keep costs down when away as well as prevent any potential fires or other damage.
Hide Your Valuables
Never leave your window curtains wide open to display a TV, video game system, or other valuable items. Even if a thief can't see in from the outside, precious items should be hidden extra carefully so they won't be taken if someone does get in. Smaller objects such as cash, jewelry, and sentimental items can easily be hidden away from plain site.
Don't Advertise the Empty Home
Aside from telling friends, family, and some neighbors that you will be out of town, don't make it obvious that you will be away from home for a longer period of time. Be careful with who you tell online, and refer back to the home security section above for tips on how to make your home look like someone is there at all times. Posting your vacation plans on Facebook or other social media networks could result in an untrustworthy acquaintance or a complete stranger be made aware that your home will be unoccupied for an extended period of time.