ADT Security Package Prices
Help Secure Your Home with ADT Monitored Packages
Complete Monitoring
Services
ADT 24/7 Monitoring
Professional installation
Intrusion detection
Home Environmental Monitoring
Equipment
Digital Keypad with High Decibel Alarm
Entryway Contacts
Keychain Remote
Pet Sensitive Motion Detector
Backup Battery
Yard Sign & Window Decals
---
$99 Installation
Free Security System*
Premium Monitoring
Services
ADT 24/7 Monitoring
Professional installation
Intrusion detection
Home Environmental Monitoring
Cellular Alarm Alerts & Messages
Cellguard
Equipment
Digital Keypad with High Decibel Alarm
Entryway Contacts
Keychain Remote
Pet Sensitive Motion Detector
Backup Battery
Yard Sign & Window Decals
---
$99 Installation
Free Security System*
Remote Monitoring with Command
Services
ADT 24/7 Monitoring
Professional installation
Intrusion detection
Home Environmental Monitoring
Cellular Alarm Alerts & Messages
Cellguard
Remote Web & Mobile Access
Remote Arm/Disarm
Email & Text Alerts
Equipment
Digital Keypad with High Decibel Alarm
Entryway Contacts
Keychain Remote
Pet Sensitive Motion Detector
Backup Battery
Yard Sign & Window Decals
---
$99 Installation
Free Security System*
Video Monitoring with Command
Services
ADT 24/7 Monitoring
Professional installation
Intrusion detection
Home Environmental Monitoring
Cellular Alarm Alerts & Messages
Cellguard
Remote Web & Mobile Access
Remote Arm/Disarm
Email & Text Alerts
Secure Real-Time Video
Equipment
Digital Keypad with High Decibel Alarm
Entryway Contacts
Keychain Remote
Pet Sensitive Motion Detector
Backup Battery
Yard Sign & Window Decals
---
$99 Installation
Free Security System*
Video and Home Automation with Command
Services
ADT 24/7 Monitoring
Professional installation
Intrusion detection
Home Environmental Monitoring
Cellular Alarm Alerts & Messages
Cellguard
Remote Web & Mobile Access
Remote Arm/Disarm
Email & Text Alerts
Secure Real-Time Video
Equipment
Digital Keypad with High Decibel Alarm
Entryway Contacts
Keychain Remote
Pet Sensitive Motion Detector
Backup Battery
Yard Sign & Window Decals
Lighting Control
Thermostat Control (added cost)
Garage Door Control (added cost)
---
$199 Installation
Free Security System*
Help Secure Your Home with ADT Monitored Packages
$36.99/mo


Complete Monitoring


$44.99/mo

Premium Monitoring


$52.99/mo


Remote Monitoring with Command

$58.99/mo


Video Monitoring with Command

$62.99/mo


Video and Home Automation with Command
Complete Monitoring
$36.99*mo
Equipment
Digital Keypad with High Decibel Alarm
Entryway Contacts
Keychain Remote
Pet Sensitive Motion Detector
Backup Battery
Yard Sign & Window Decals
Services
ADT 24/7 Monitoring
Professional installation
Intrusion detection
Home Environmental Monitoring
Premium Monitoring
$44.99*mo
Equipment
Digital Keypad with High Decibel Alarm
Entryway Contacts
Keychain Remote
Pet Sensitive Motion Detector
Backup Battery
Yard Sign & Window Decals
Services
ADT 24/7 Monitoring
Professional installation
Intrusion detection
Home Environmental Monitoring
Cellular Alarm Alerts & Messages
Cellguard
Remote Monitoring with Command
$52.99*mo
Equipment
Digital Keypad with High Decibel Alarm
Entryway Contacts
Keychain Remote
Pet Sensitive Motion Detector
Backup Battery
Yard Sign & Window Decals
Services
ADT 24/7 Monitoring
Professional installation
Intrusion detection
Home Environmental Monitoring
Cellular Alarm Alerts & Messages
Cellguard
Remote Web & Mobile Access
Remote Arm/Disarm
Email & Text Alerts
Video Monitoring with Command
$58.99*mo
Equipment
Digital Keypad with High Decibel Alarm
Entryway Contacts
Keychain Remote
Pet Sensitive Motion Detector
Backup Battery
Yard Sign & Window Decals
Services
ADT 24/7 Monitoring
Professional installation
Intrusion detection
Home Environmental Monitoring
Cellular Alarm Alerts & Messages
Cellguard
Remote Web & Mobile Access
Remote Arm/Disarm
Email & Text Alerts
Secure Real-Time Video
Video and Home Automation with Command
$62.99*mo
Equipment
Digital Keypad with High Decibel Alarm
Entryway Contacts
Keychain Remote
Pet Sensitive Motion Detector
Backup Battery
Yard Sign & Window Decals
Lighting Control
Thermostat Control (added cost)
Garage Door Control (added cost)
Services
ADT 24/7 Monitoring
Professional installation
Intrusion detection
Home Environmental Monitoring
Cellular Alarm Alerts & Messages
Cellguard
Remote Web & Mobile Access
Remote Arm/Disarm
Email & Text Alerts
Secure Real-Time Video

Get the Right ADT Monitored Package at an Affordable Price
Pricing for ADT monitored plans gives you five affordable options to fit your lifestyle. Get ADT Complete Monitoring for just $36.99/mo., Premium Monitoring for $44.99/mo., Remote Monitoring with Command for $52.99/mo., Video Monitoring with Command for $58.99/mo., and Video and Home Automation with Command for $62.99/mo.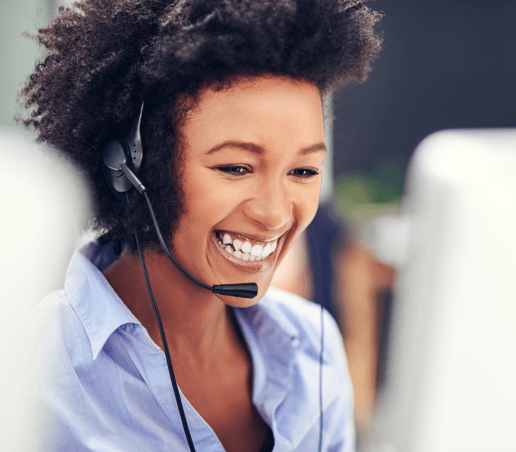 How Much Does ADT Monitored Equipment Cost?
Your home security system's equipment is included in the overall ADT monitored package costs. You only have to pay for the professional installation, which ranges from $99 to $199 (depending on your particular package and the necessary equipment) and your monthly ADT monitored service. The equipment costs of an ADT monitored security system are valued at around $850 and you won't have to pay a dime.
Why Choose ADT Monitoring?
ADT Monitoring Acts as a Watchful Eye—Even Away From Home
Is your little bird leaving the nest? Fortunately, ADT monitoring has no age limit and provides peace of mind for every stage of life. It can especially benefit college students who may be living out of their comfort zone away from home. Easily give a dorm room, apartment, or house a security boost with an ADT monitored system to keep potential threats at bay—and college shenanigans to a minimum.
For more college safety tips, take a look at the ADT Off Campus Safety Guide.
The 50 US Cities with the Most Dramatic Changes in Home Invasion Rates Since 2008
As the old saying goes, knowledge is power, which can be true when evaluating your home security needs. It's helpful to know home invasion statistics in your city or state when, for example, you're deciding how many window sensors you want to install in your house. To give you an idea of what crime trends to research (and how), the team here at ADT studied burglary rates by city over the last 10 years. Below, you'll find the 50 cities that experienced the most dramatic changes.
Don't see your city? Take a peek at the methodology below to find home invasion statistics near you.
Methodology
By comparing 2008 burglary rates by city with 2017 burglary rates by city (in places with a population of 50,000 or higher), the ADT team tracked down the top 50 US cities with the most significant percentage increase and decrease in home burglaries during the last 10 years.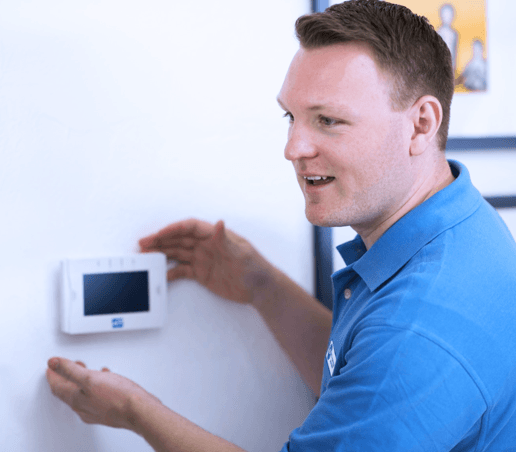 How much does ADT installation cost?
Depending on your particular ADT monitored security package and the required equipment, the cost of your system's installation will typically range from $99 to $199. Same and next-day installation is available in some areas. Once your system is installed, a technician will go over in detail with you the features and functionality of your ADT monitored service and equipment, so you have a handle on it from day one.
Trust ADT Monitored Security Features
ADT is dedicated to helping you feel secure in your home. Your ADT monitored package is designed to give you the features and accessibility needed to create a security system all your own including:

Pro Installation

Intrusion Protection

Home Automation
ADT Monitoring Perks
What's Included with My ADT Monitored Package?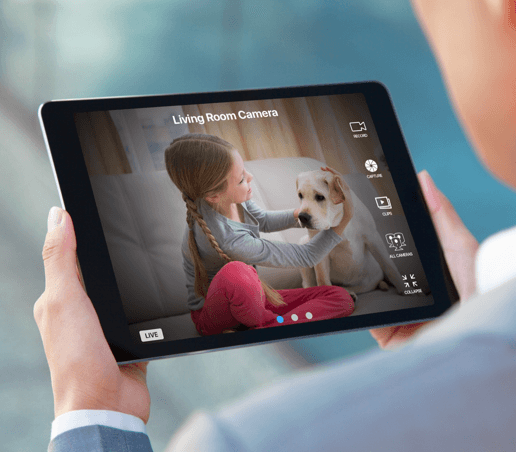 Control Your System At Any Time, From Anywhere
Don't leave your peace of mind at the front door. The ADT Control app lets you monitor and operate your home automation and security system from pretty much anywhere. Every feature working to protect your home is available at the touch of a button, such as remote alarm and disarm, climate control, smart locks and lights, live HD video footage, and more. Create daily settings for your automation system, check in on your kids and pets, or receive an alert if something is going on at your house—all from your cell phone or tablet.
LIMITED TIME OFFER
Always know who's knocking with a FREE doorbell camera.*
*With $99 installation charge and new monitoring agreement. Early termination fee applies. See below for full details.
What You Get:
24/7 Monitoring by ADT
Professional Installation
Remote Access and Control