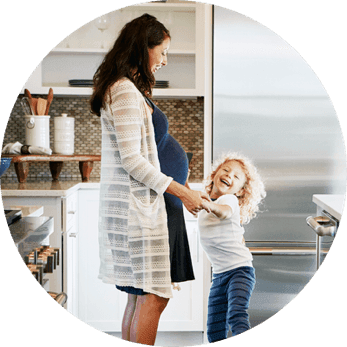 Home safety is an important issue for families of any size. Although the home is supposed to be a comfortable place to relax and unwind, it is also a dangerous place. Flammable materials, flooring defects, the presence of household chemicals, and other safety hazards put people and their pets at risk. Homeowners and renters can minimize these risks by taking recommended safety precautions. These precautions help prevent fires, reduce the risk of slips and falls, and prevent accidents involving children.
Kitchen
The kitchen is one of the most dangerous rooms in the home, as it houses the stove, oven, and other electrical appliances. Fires occur when open flames catch nearby curtain panels, dishtowels, and other flammable materials. Reduce this risk by placing the stove away from covered windows and keeping flammable items away from the burners. Using a broiler can also cause a fire, especially if the broiler pan is not cleaned regularly. Flame from the broiler can ignite stuck-on food, so clean the broiler pan after every use to reduce this risk. Water splashing on the floor is one of the possible causes of slips and falls in the kitchen. When washing dishes or using a sink sprayer, try to keep all of the water in the sink. If water does get on the floor, wipe it up immediately. Knives and other sharp objects have the potential to cause serious cuts and wounds. Handle knives carefully and store them in a knife block or silverware tray when not in use. Never leave metal cans or lids in the sink, as they may have sharp edges that cause cuts.
Bathroom
Slippery surfaces and cleaning chemicals both make the bathroom a potentially hazardous place. Use an absorbent bath mat to soak up water from the tub and shower. If the water leaks through the mat, wipe the floor underneath immediately. This reduces the risk of falls. Adding non-slip decals to the bottom of the bathtub can prevent slips and falls while showering or bathing. In homes with elderly adults, hand rails are a good addition to the shower or bathtub, as they provide needed support and reduce the risk of falls. Toilet bowl cleaner, glass cleaner, cleanser, and other cleaning products are very hazardous if left within reach of children. Lock all bathroom cabinets or store cleaning products on a high shelf where children cannot reach them. Never mix cleaning products together, as mixing certain chemicals produces dangerous gases. Since it takes a very small amount of water to drown someone, never leave a child unattended in the bathtub. Install locks on the toilet lids to prevent access to toilet water.
Garage
The garage often houses automobiles, lawnmowers, home improvement materials, and cleaning products, making it a safety hazard if not maintained and secured properly. Warming up the car while it is inside the garage is a serious hazard, as it increases the risk for carbon monoxide poisoning. Running lawnmowers, tractors, and any other equipment with engines is also a hazard. Always remove these items from the garage before starting them, as it is possible for carbon monoxide to build up inside a garage even if the door is open. For added safety, install a carbon monoxide detector in the garage. Gasoline storage is another potential garage safety hazard. Only store a small amount of gas in the garage. Make sure the container used for gas storage was designed specifically to hold gasoline. Never dispense gasoline inside the garage, as the fumes are a safety hazard. Do not dispose of gas by pouring it down the drain or into a toilet. Check with local officials to determine the proper way to dispose of this substance. Store dangerous chemicals in locked cabinets where children cannot reach them. If the garage is attached to the house, install a lock on the door that connects the two. This will prevent children from going into the garage without adult supervision.
Living Room
The hazards in the living room are more subtle, but they are still there. Loose carpeting and flooring increases the risk of falls, so repair defects immediately. Running electrical cords under carpets is also risky, as the cords may cause the carpets to bunch up. This increases the risk of injuries. Never run cords under carpets or throw rugs. Fires can occur if too many items are plugged into the same outlet. Use approved power strips to avoid overloading outlets and starting a fire. Keep all walkways free of toys and other objects, as these obstacles increase the risk for trips and falls.
Bedroom
Fire safety is especially important in the bedroom. Install a smoke detector and test it regularly to ensure that it will work in the event of a fire. Purchase flame-resistant bedding and curtains to reduce the risk of serious fires. Repair defects in wood flooring immediately, as they can injure children playing on the floor or pets walking through the area. Carpeted rooms should be inspected regularly to ensure there are no serious defects. If there are, repair them immediately or replace the carpet if necessary. Do not put children's beds or cribs below a window with blinds, as the cords are a choking and strangulation risk. Inspect children's bed frames and mattresses regularly to detect problems as soon as possible.