Wireless Home Security Cameras Backed by ADT Monitoring
Gone are the days of complicated CCTV security cameras with offline, hard-copy recordings. Today, wireless home security cameras save footage directly to the cloud using your Wi-Fi network instead of needing long Ethernet cables—or not connecting to the internet at all.
Most Wi-Fi security cameras still need one cord to connect to an electrical source, however. Battery-powered wireless security cameras can't record and back up video 24/7 without frequent recharging, which means more work for you and the ongoing risk of having a dead camera.
All security cameras from ADT connect to the internet wirelessly and include the following benefits:
Fewer wires for faster installation and a cleaner look
Easy online access to live feeds and past footage
Compatible with the ADT Control and Pulse apps for integration with the rest of your home security system
Multiple models so you can customize your wireless security camera system
Schedule Installation at 1-833-402-1122
Wireless Security Camera Systems That Integrate with ADT
Wireless security camera systems with remote viewing help you monitor your home in real time, gather evidence of break-ins and theft, and warn lurkers that they might not want to hit your house in the first place.
ADT Wi-Fi security cameras don't trip your alarm the way door and window sensors do, but they still work together with your ADT wireless home security system. Instead, they sense motion and send push notifications while your system is armed, so you can quickly filter safe from alarming footage.
If you spot an intruder during a camera alert, you can run them off with the two-way talk feature or go right for the panic button on your Command panel or key fob. And if they do break in, you'll have video evidence of it all.
Customize Your Wireless Security Camera System with 3 Camera Types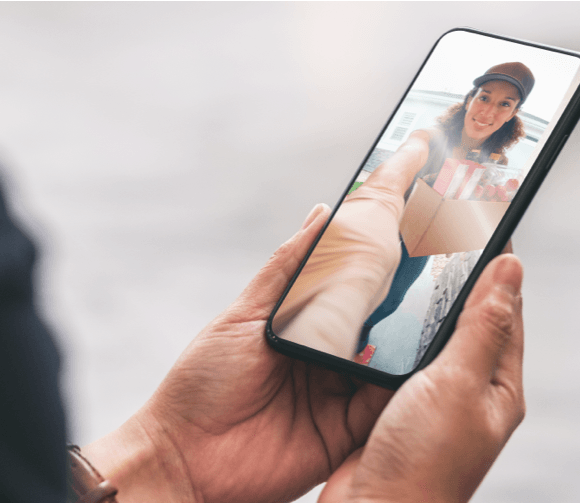 Wireless Outdoor Security Cameras
ADT-backed wireless outdoor security cameras include two models: one for general outdoor use, and one that doubles as a doorbell. With high-quality features and ADT-monitored system integration, ADT outdoor wireless security cameras can help you confidently and proactively protect your home.
Two-way audio for talking to kids and pets—or scaring off unwelcome visitors
24/7 live feed with motion-activated notifications
1080p HD video resolution with clear night vision
Designed to keep out dust and water, even in heavy rain
Wide-angle field of vision
Schedule Installation at 1-833-402-1122
Security can be yours for a steal.
Frequently Asked Questions
How do I install my wireless home security cameras?
Wireless security cameras from ADT come packaged with all the equipment you need to install them, including stands and mounting equipment. Many Wi-Fi security cameras operate quickly out of the box—simply plug them in and connect to your wireless network. Professional installation is also available.
How do my wireless security cameras store footage?
Wireless security cameras from ADT store footage on a cloud server. You can stream live or recorded footage using your mobile app.
Can my wireless home security cameras set off my ADT alarm?
No. Cameras sense motion and alert you directly instead of activating your alarm and contacting ADT. Anytime you see something concerning on your video footage, you can alert ADT by pressing the panic button.
Do ADT monitoring employees view my wireless security camera feed?
No. Most of the monitoring (i.e., checking that your system is online and operational) is done automatically by computers. Actual human ADT monitors usually get involved only when something trips your alarm, and at that point, their role is primarily to confirm the emergency with you and get first responders on the scene.