ADT Monitored Smart Plugs & Smart Outlets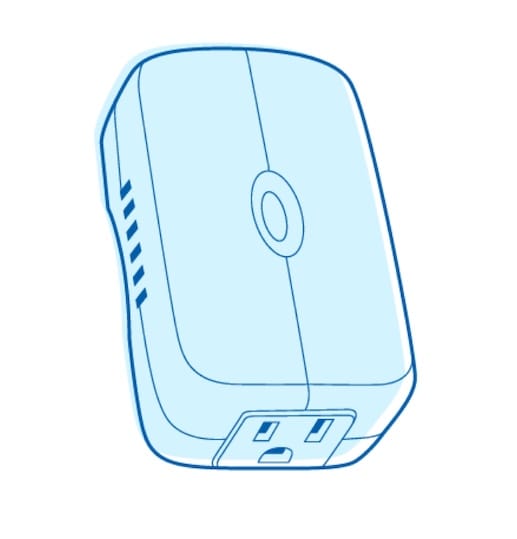 Save Energy with Smart Plugs & Outlets
What is a smart plug? Smart plugs, sometimes referred to as Wi-Fi outlets, allow you to control lamps, and other plugged-in lights from virtually anywhere with the features listed below.
Amazon® Alexa Integration
Universal Compatibility
Professional Installation
Space-Efficient Design
Two-Way Communication
Schedule-Timed Events
With a smart outlet or plug, you can not only control light switches in your home, but anything plugged into a wall outlet. Save energy and preserve safety at the same time with a Wi-Fi controlled outlet from SafeStreets, an ADT Authorized Provider.
Get 24/7 ADT monitoring now from SafeStreets.

0%
Incandescent lights should be turned off whenever they are not needed, as 90% of the energy they use produces heat rather than light.
Source: U.S. Department of Energy
Amazon® Alexa Integration
Smart plugs integrate with Amazon® Alexa or other home assistants, allowing you to turn lights and small appliances on and off via voice command.
Universal Compatibility
Smart plugs work with LED, CFL, halogen, and incandescent bulbs, as well as small appliances, to give you better control and save energy.
Professional Installation
Installers are available to get your smart plugs and outlets set up for your convenience—you won't have to worry about a thing.
Space-Efficient Design
Their unique design allows smart plugs to go into one outlet without blocking other nearby outlets, saving you space—and the need for power strips and extension cords.
Two-Way Communication
A dual-direction connection enables better communication with devices, ensuring that your plugs operate reliably in the home.
Scheduling Capability
Set recurring events for lights to turn on and off (or dim) at specific times of day for energy savings.
Smart Plug Specifications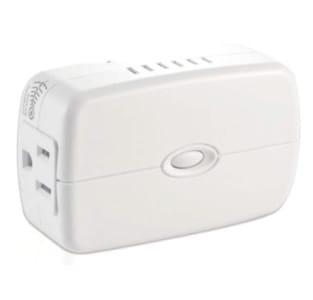 Dimensions

3.5 x 2.4 x 2.2 inches

Power

120VAC, 60Hz

Weight

5.6 oz.

Signal Frequency

908.42

Z-Wave

Mesh network
Frequently Asked Questions
How do I connect my smart plug to Amazon® Alexa?
Integrate Amazon® Alexa with your ADT monitored security system by adding the Alexa Smart Home Skill, which enables you to arm your security system, turn lights on and off, and more. If your smart plug is already integrated in your ADT monitored system, it will follow Amazon® Alexa commands. If you are adding it later, you will need to add it to your MyADT dashboard, after which it will be available via Alexa.
How do smart plugs work?
Smart plugs work by turning off the power from wall outlets to whatever is plugged into them. This enables you to turn on and off lights and small appliances plugged in via smart plugs from your phone or ADT dashboard.
What can I use with my smart plug?
Smart plugs work with small appliances and plug-in lights. Lights and lamps that are compatible include, but are not limited to, LED, CFL, halogen, and incandescent bulbs.