Help Protect Your Tennessee Home With ADT Monitored Security
For about $1/day*
*with $99 installation charge and new monitoring agreement. Early termination fee applies. See below for full details.
ADT in Tennessee gives you Superior Technology
Get the Most Innovative Home Security Equipment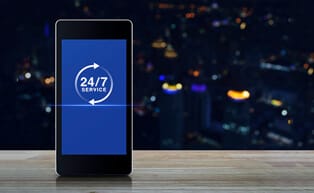 Cellguard®
24/7 Monitoring Without a Phone Line.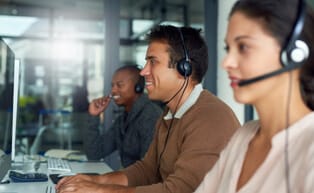 2-Way Voice
Talk Directly to ADT dispatchers through your keypad.
Trust Your Home Security to ADT Monitoring in Tennessee
ADT has over 140 years of experience. ADT monitored home security systems from an authorized provider combine powerful but easy-to-use technology with non-stop alarm monitoring.
To provide you with non-stop monitoring, ADT has 6 interconnected customer monitoring centers. You won't ever lose service because all 6 of these centers are interconnected. ADT helps protect your home no matter what.
Learn the Truth about Crime in Tennessee
Annual Crime Rates in Tennessee
There are about 64,2352 burglaries every year in Tennessee, according to the FBI unified crime report. Each year, the burglary rate changes. But the one thing that doesn't change is the need to feel safe. This explains why a lot of people in Tennessee install home security systems.
Property Crime-232,132 occurences
Larceny Theft-33,172 occurences
Burglary-64,235 occurences
Motor Vehicle Theft-4,677 occurences
3x
LESS LIKELY


TO BE BROKEN INTO
Your Chances of Being a Victim of a Home Invasion in Tennessee
Did you know that 74.5% of all burglaries are in private residences? A break-in happens every 14.4 seconds in America. According to data reported by the FBI, your chances of experiencing a break-in this year are about 1 in 143. There's one simple thing you can do to make your chances closer to 1 in 429. Get a monitored security system in Tennessee. A University study concluded that homes with monitored systems are up to 3 times less likely3 to be targeted.
Yearly average cost


of burglaries for Tennessee*:

$140,800
Burglaries Cost You More Than You May Know
Don't let the cost of a monitoring service deter you from helping protect your home with a security system. What you lose in a burglary will typically be more than what you'll spend on yearly monitoring. On average, more than $140,800 is taken during burlaries in Tennessee homes every year. And you stand to lose $2,200 if fall victim to a home invasion, which could potentially cover about 5 years of basic monitoring.
Yearly average cost


of burglaries for Tennessee*:

$140,800
1. www.City-Data.com
2. FBI Uniform Crime Reports, 2011
3. Simon Hakim, Temple University, quoted by Elizabeth Chang, An Alarming Trend, The Washington Post, Nov 14, 1999
4. U.S. Department of Justice, 1999
*Numbers based on averages, may not be accurate.
The Volunteer State brings campus safety up a notch
Tennessee may be more well known for its college athletics, but there's another ranking students can count on while they're on campus. Tennessee is home to around 80 colleges and universities; here are the top five safest in the state.
Considering out-of-state options? YourLocalSecurity.com team put together the nation's top 25 safest schools in America, so you are informed no matter where you go.
Methodology
To determine the safest colleges in each state, we analyzed Uniform Crime Report and Campus Safety and Security data for schools that meet the following criteria:
5,000+ students enrolled
Two- or four-year degrees offered
Public, private, or non-profit institution
For the three crime factors, the rate reported has been compared against the population per 1,000 people within the city limits. The lower the rate, the lower the number of crimes reported in that category:
Violent crimes per 1,000 people
Property crimes per 1,000 people
Hate and VAWA (crimes against women) crimes per 1,000 people
Interesting Findings
Although it landed in fourth place overall, Middle Tennessee State University scored the lowest in violent crime with a rate of 4.2.
All five ranked schools are public institutions.
Sister schools, The University of Tennessee, Knoxville and The University of Tennessee at Chattanooga, scored low for violent crime rates for a student body population of over 20,000. Knoxville scored a 6.7, and Chattanooga scored a 10.7.
Out of the five ranked schools, our number one school, Austin Peay State, has the largest crime prevention roster, offering ten different programs.