Help Protect Your New York Home With ADT Monitored Security
For about $1/day*
*with $99 installation charge and new monitoring agreement. Early termination fee applies. See below for full details.
ADT in New York gives you Superior Technology
Get the Most Innovative Home Security Equipment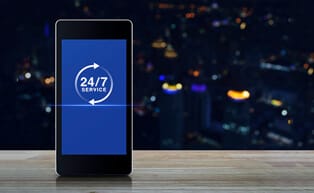 Cellguard®
24/7 Monitoring Without a Phone Line.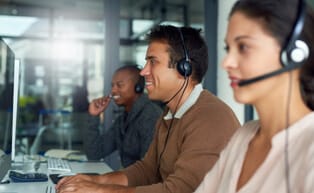 2-Way Voice
Talk Directly to ADT dispatchers through your keypad.
Trust Your Home Security to ADT Monitoring in New York
You can trust ADT to help safeguard your home in New York. The innovative and easy-to-use technology you get with an ADT monitored security system is a powerful way to help protect your home.
To help keep your home monitored around-the-clock, ADT has 6 interconnected customer monitoring centers. You won't ever go without monitoring because all 6 of these centers are interconnected. Your home is always better off with the help of ADT.
Learn the Truth about Crime in New York
Annual Crime Rates in New York
You deserve to feel safe at home. The FBI unified crime report states that New York sees 64,9732 burglaries every year, and that's just one type of crime in the area. Knowing this, you can probably see why New York residents want a home security system.
Property Crime-376,161 occurences
Larceny Theft-16,715 occurences
Burglary-64,973 occurences
Motor Vehicle Theft-3,054 occurences
3x
LESS LIKELY


TO BE BROKEN INTO
Your Chances of Being a Victim of a Home Invasion in New York
According to the FBI Uniform Crime Report, your chances of being burglarized this year are about 1 in 143. Every 14.4 seconds a burglary occurs, and nearly three quarters of those are committed in residential properties. However, according to a university study, homeowners in New York with security systems improve their odds, making their homes up to 3 times less likely3 to experience a burglary. Your chances improve to approximately 1 in 429.
Yearly average cost


of burglaries for New York*:

$140,800
Burglaries Cost You More Than You May Know
Home alarm systems in New York are affordable. But if price is still a concern for you, think about this: each year, more than $140,800 is stolen from homes in New York. Wondering what this means for you? It means that, on average, if your home is broken into, you stand to lose $2,200.
Yearly average cost


of burglaries for New York*:

$140,800
1. www.City-Data.com
2. FBI Uniform Crime Reports, 2011
3. Simon Hakim, Temple University, quoted by Elizabeth Chang, An Alarming Trend, The Washington Post, Nov 14, 1999
4. U.S. Department of Justice, 1999
*Numbers based on averages, may not be accurate.
College-Bound Freshmen: See Which Colleges are the Safest in Your State
If you're headed to the Empire State, there's a lot you need to know. First things first: know where to get the best New York style pizza if you ever find yourself in Manhattan. Second, snag a warm coat to help you gear up for the state's nippy winters.
Just as important: if you're venturing off to NY to hit the books, know which colleges reign supreme when it comes to campus safety. Read on to see the top ten safest colleges in New York. While you're at it, see how they stack up to the safest colleges in the country.
Methodology
To determine the safest colleges in each state, we analyzed Uniform Crime Report and Campus Safety and Security data for schools that meet the following criteria:
5,000+ students enrolled
Two- or four-year degrees offered
Public, private, or non-profit institution
For the three crime factors, the rate reported has been compared against the population per 1,000 people within the city limits. The lower the rate, the lower the number of crimes reported in that category:
Violent crimes per 1,000 people
Property crimes per 1,000 people
Hate and VAWA (crimes against women) crimes per 1,000 people
Interesting Findings
Four out of the top ten safest colleges in New York have a hate and VAWA crime rate per 1,000 people of zero: Fashion Institute of Technology, Pace University in New York City, CUNY Hunter College, and Yeshiva University.
The Fashion Institute of Technology ranks as the safest school in New York. One reason could be the 300 closed-circuit cameras the university placed around campus.
Like several campuses, Pace University offers safety and crime prevention training. This includes active shooter training, which is, in this day and age, sadly vital.
Columbia University proves that it's just as serious about safety as it is about its curriculum. The school offers a guard service for all school or sponsored events.
New York University offers the Safe NYU app, which connects students to NYC emergency numbers and lets them easily report an incident directly in the app. On top of that, the school also has 24/7 security patrolling the campus, even on holidays.
Ithaca College puts a lot of resources into crime prevention training (self-defense workshops, bystander emergency skills workshops, and more), which could be the reason why the school's violent crime rate per 1,000 people is 49% lower than the state's top ten average (4.57).