Help Protect Your New York Home With ADT Monitored Security
For about $1/day*
*with $99 installation charge and new monitoring agreement. Early termination fee applies. See below for full details.
SafeStreets in New York gives you Superior Technology
Get the Most Innovative Home Security Equipment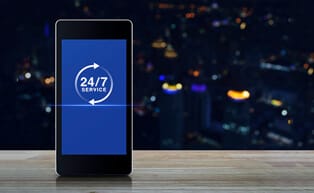 Cellguard®
24/7 Monitoring Without a Phone Line.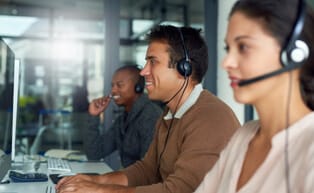 2-Way Voice
Talk Directly to ADT dispatchers through your keypad.
Trust Your Home Security to ADT Monitoring in New York
You can trust ADT to help safeguard your home in New York. The innovative and easy-to-use technology you get with an ADT monitored security system is a powerful way to help protect your home.
To help keep your home monitored around-the-clock, ADT has 6 interconnected customer monitoring centers. You won't ever go without monitoring because all 6 of these centers are interconnected. Your home is always better off with the help of ADT.
Learn the Truth about Crime in New York
Annual Crime Rates in New York
You deserve to feel safe at home. The FBI unified crime report states that New York sees 64,9732 burglaries every year, and that's just one type of crime in the area. Knowing this, you can probably see why New York residents want a home security system.
Property Crime-376,161 occurences
Larceny Theft-16,715 occurences
Burglary-64,973 occurences
Motor Vehicle Theft-3,054 occurences
3x
LESS LIKELY


TO BE BROKEN INTO
Your Chances of Being a Victim of a Home Invasion in New York
According to the FBI Uniform Crime Report, your chances of being burglarized this year are about 1 in 143. Every 14.4 seconds a burglary occurs, and nearly three quarters of those are committed in residential properties. However, according to a university study, homeowners in New York with security systems improve their odds, making their homes up to 3 times less likely3 to experience a burglary. Your chances improve to approximately 1 in 429.
Yearly average cost


of burglaries for New York*:

$140,800
Burglaries Cost You More Than You May Know
Home alarm systems in New York are affordable. But if price is still a concern for you, think about this: each year, more than $140,800 is stolen from homes in New York. Wondering what this means for you? It means that, on average, if your home is broken into, you stand to lose $2,200.
Yearly average cost


of burglaries for New York*:

$140,800
1. www.City-Data.com
2. FBI Uniform Crime Reports, 2011
3. Simon Hakim, Temple University, quoted by Elizabeth Chang, An Alarming Trend, The Washington Post, Nov 14, 1999
4. U.S. Department of Justice, 1999
*Numbers based on averages, may not be accurate.
Where Are the Safest Places to Attend College in New York?
Part of living securely is being aware of crime and safety trends in your area. If your teen leaves for college soon or you're headed there yourself, check out the most recent data on the safest college campuses in New York (plus, see candidates from other states in our annual report*).
*We have updated our methodology since publishing 2018's Safest College Campuses by State, so you may see slightly different results there. Both can be helpful in deciding where to attend college.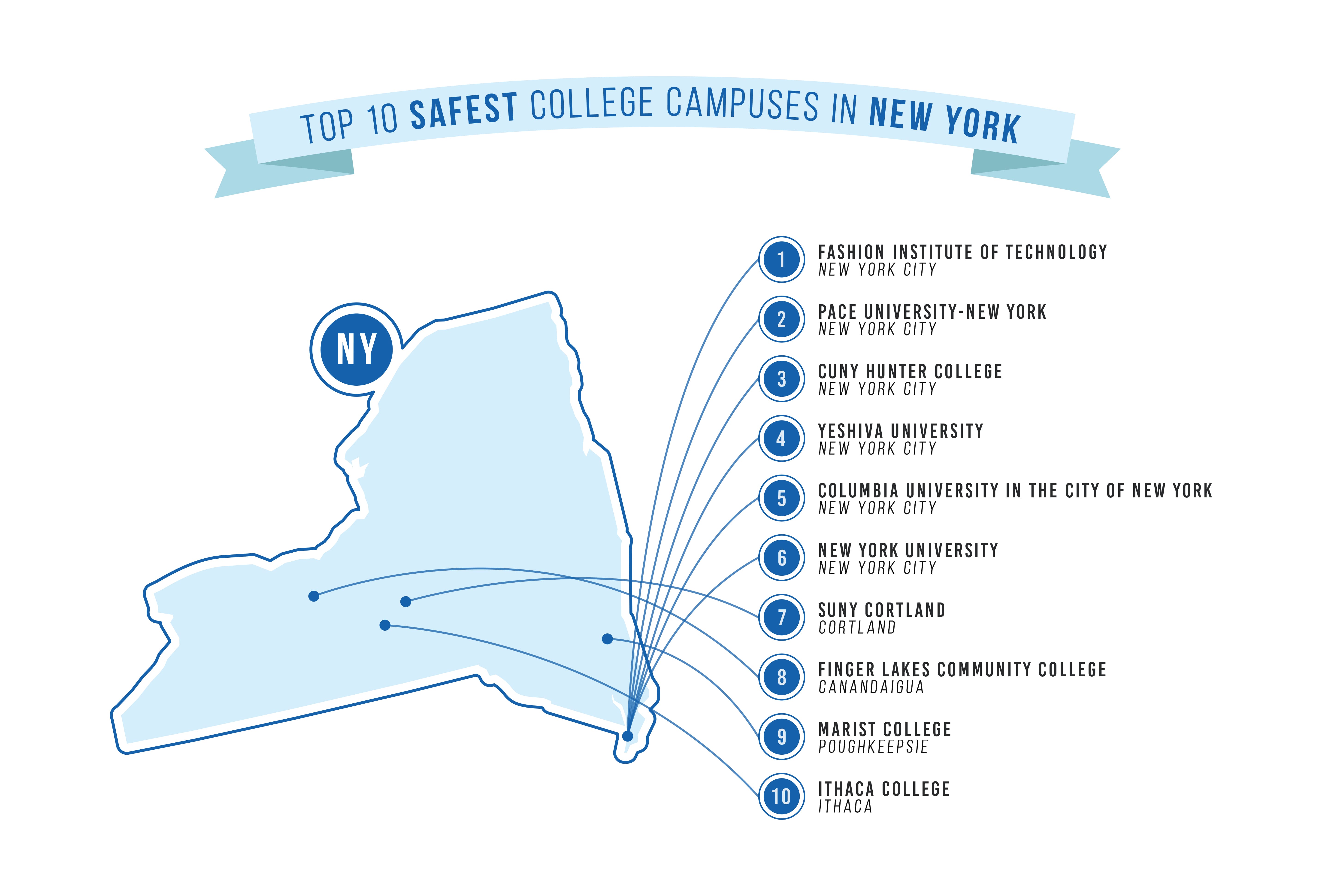 Interesting Findings
Big cities sometimes get a reputation for high crime rates, but New York City has the third-lowest violent crime rate and the lowest property crime rate of the 12 New York college hometowns that made our list.
On the other end of the safety spectrum, University of Rochester and Rochester Institute of Technology fall among the worst 15 nationally for the most reports of violence against women (also known as VAWA).
The FBI and U.S. Department of Education compile these numbers using self-reported data by schools and cities nationwide, so their reports may not show the whole picture (e.g., some colleges may not report data, even if their rates are low). Before deciding where to go to school, you should thoroughly research the potential risks you'll face at each school and the campus resources that may help you handle them.
Methodology
To determine New York's safest college campuses, we pulled hate crime rates and VAWA rates from the U.S. Department of Education's Campus Safety and Security report, plus violent crime and property crime in each college town from the FBI Uniform Crime Report.
We then scored and ranked each school, weighting hate crimes and VAWA at 80% and city crimes at 20% (violent crime 15%, property crime 5%) of the total score. We weighted city crime trends less heavily since colleges can't control or answer for crime rates beyond campus.
A total of 22 New York colleges made our final rankings, based on their adherence to three criteria: they had two- or four-year degrees available, a total enrollment of at least 5,000 students, and sufficient campus and city crime data to report.