Help Protect Your Florida Home With ADT Monitored Security
For about $1/day*
*with $99 installation charge and new monitoring agreement. Early termination fee applies. See below for full details.
ADT in Florida gives you Superior Technology
Get the Most Innovative Home Security Equipment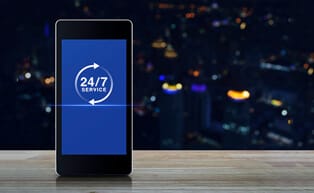 Cellguard®
24/7 Monitoring Without a Phone Line.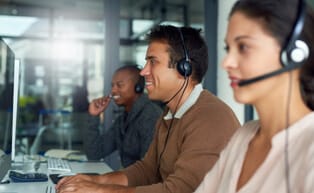 2-Way Voice
Talk Directly to ADT dispatchers through your keypad.
Trust Your Home Security to ADT Monitoring in Florida
You can trust ADT to help safeguard your home in Florida. The innovative and easy-to-use technology you get with an ADT monitored security system is exactly what you need to help keep your home safe.
To help keep your home monitored around-the-clock, ADT has 6 interconnected customer monitoring centers. Because these centers are interconnected, you will never lose monitoring service. Your home is always better off with the help of ADT.
Learn the Truth about Crime in Florida
Annual Crime Rates in Florida
You want to feel secure in your home. The FBI unified crime report covers most Florida crimes but one that stands out is that there are more than 169,1192 burglaries here every year. Knowing this, you can probably see why Florida residents want help from a security system to keep their property safe and secure.
Property Crime-669,035 occurences
Larceny Theft-51,735 occurences
Burglary-169,119 occurences
Motor Vehicle Theft-14,856 occurences
3x
LESS LIKELY


TO BE BROKEN INTO
Your Chances of Being a Victim of a Home Invasion in Florida
1 in 143. These are your odds that your home will be broken into this year, according to national FBI data. Every 14.4 seconds a burglary occurs, and nearly three quarters of those are committed in residential properties. Homeowners in Florida with security systems are 3 times less likely3 to experience a home invasion. Their chances are closer to 1 in 429. Security systems are an easy and effective way to help protect your home.
Yearly average cost


of burglaries for Florida*:

$371,800
Burglaries Cost You More Than You May Know
If you're living in Florida, you can afford a security system. If you still can't decide, you should know that more than $371,800 is taken from Florida homes because of burglaries. What does that mean for you? You stand to lose $2,200 if you are burglarized.
Yearly average cost


of burglaries for Florida*:

$371,800
1. www.City-Data.com
2. FBI Uniform Crime Reports, 2011
3. Simon Hakim, Temple University, quoted by Elizabeth Chang, An Alarming Trend, The Washington Post, Nov 14, 1999
4. U.S. Department of Justice, 1999
*Numbers based on averages, may not be accurate.
College-Bound Freshmen: See Which Colleges are the Safest in Your State
When it comes to places to move to for college, Florida makes a winning case: the state has year-round sunshine, large universities, and safe college campuses to boot.
Between Hillsborough Community College, the University of Tampa, and the University of Miami, incoming freshmen have many safe college campus options to choose from.
Read on to see the top ten safest colleges in Florida. While you're at it, see how they stack up to the safest colleges in the country.
Methodology
To determine the safest colleges in each state, we analyzed Uniform Crime Report and Campus Safety and Security data for schools that meet the following criteria:
5,000+ students enrolled
Two- or four-year degrees offered
Public, private, or non-profit institution
For the three crime factors, the rate reported has been compared against the population per 1,000 people within the city limits. The lower the rate, the lower the number of crimes reported in that category:
Violent crimes per 1,000 people
Property crimes per 1,000 people
Hate and VAWA (crimes against women) crimes per 1,000 people
Interesting Findings
The University of North Florida didn't experience a single hate or VAWA crime in 2019. Indian River State College, Barry University, and Hillsborough Community College all tout impressively low 2019 hate and VAWA crime rates as well.
Hillsborough Community College is the safest college in Florida—part of the reason it passes with flying colors is because it checks all the right boxes. For instance, the college offers escorts to students that feel unsafe and issues the HawkAlert for each one of its students, faculty, and staff. The alert sends text messages and emails to all parties.
The University of North Florida has remarkable safety scores and offers a victim advocate line which operates twenty-four hours a day.
The University of Tampa offers a safety escort service seven days a week, with safety rides until 2 A.M., which could account for the school's low VAWA rate per 1,000 people (0.05). Barry University and the University of Miami also offer the same safety escort service—the University of Miami offers rides as late as 4 A.M.
Which Florida Cities Have the Lowest Car Theft Rates?
What's the 411 on Car Theft?
Car theft has trended downward in the past ten years—especially in these cities—thanks to city-wide surveillance, anti-theft devices, and neighborhood watch programs. As car theft evolves, though, it's just as important to keep car owners up to date on common sense safety and preventative measures (such as not leaving a key fob in the car).
Traditionally, car thieves targeted older vehicles because outdated technology made them easy for thieves to break into without triggering alarms. But other criminals—hackers—go for newer vehicles. It's easy for hackers to steal or take control of connected or self-driving cars since their computer-based systems have loopholes.
Methodology
We analyzed motor vehicle thefts per 1,000 people using 2018 FBI Crime data in cities with a population above 25,000 that accurately reported their data (according to the FBI).