Help Protect Your Fresno Home With ADT Monitored Security
For about $1/day
Get a Free Security System
– Valued at $850
*With $99 customer Installation charge and purchase of alarm monitoring. See important terms and conditions below.
Call 1-888-339-2956 ›
ADT in Fresno, CA gives you Superior Technology
Get the Most Innovative Home Security Equipment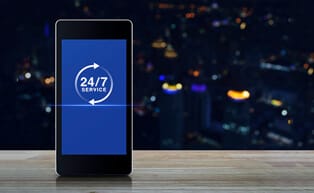 CELLGUARD®
24/7 Monitoring Without a Phone Line.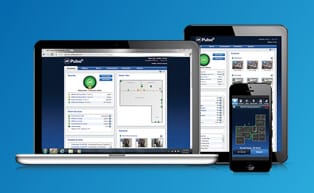 ADT PULSE®
Arm and disarm from anywhere.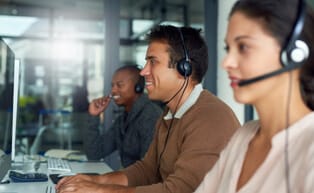 2-WAY VOICE
Talk Directly to ADT dispatchers through your keypad.
Testimonials
"The technician was on time, very knowledgeable, helped me make some solid choices on equipment and walked me step-by-step on the use of the security system. Thumbs up!! I would recommend ADT. "
-Peter S. from New Mexico
"Excellent job thank you"
Henryk P, New hampshire
"Excellent job, I think it is rather costly. for installation I think ,I over budgeted as retired person."
Suzanne Y, Alabama
"Great product. Very safe and convenient."
Princess K, California
"Didn't tell customer the true about the service they provide."
Reginal C, Florida
"I've always been a fan of ADT. Have used the system for years and brought it with me every time I have moved!!"
Antonietta G, Idaho
"Technician was very helpful and patient working out some kinks in the existing system of the house we purchased. Got us up and running! Thankful for his dedication to make it right. "
William J H, Indiana
"Have only had system for 2 weeks. Easy to use and effective. Only problem is when in "Away" mode the motion sensor picked up our 13 pound cat jumping up on a desk close by...THREE times! Needs sensitivity adjustment. Police, however, did come each time, so it does indeed work. Not sure why I needed a motion sensor if none of the door/window connections were broken???"
Scott H, Washington
"Good service."
Lori C, South carolina
"Technician was professional and knowledgeable. He was also forth coming and willing to work with my family and me. He was efficient and did not pressure us into anything additional we didn't need. "
Jillian L, Illinois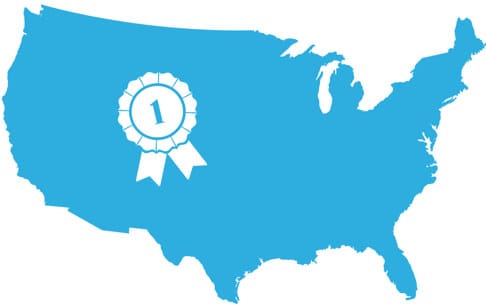 Trust Your Home Security to ADT Monitoring in Fresno, California
With ADT monitoring for home alarm systems in Fresno, your home will always have expert monitoring available. ADT has over 140 years of experience in the home security industry. Over 6 million American's trust ADT to help secure their property.
These loyal customers receive non-stop alarm monitoring availability thanks to ADT's 4 interconnected customer monitoring centers. Because these centers are linked with one another, you don't have to be concerned about your home security system losing monitoring protection. Not even a power outage can stop ADT from helping to protect your home.
With over 140 years of experience, Fresno residents can easily see why ADT is America's number one home security provider. With an ADT monitored alarm system, you get 24/7 home alarm monitoring and great technology to help protect your home.
ADT has 4 interconnected customer monitoring centers that provide home alarm monitoring in Fresno 24-hours a day. You won't ever lose service because all 4 of these centers are interconnected. Your home is always better off with the help of ADT alarm system monitoring.
Order ADT Monitoring Today and Get These Special Offers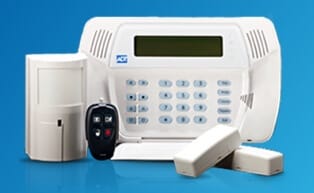 FREE* SECURITY SYSTEM
— Value at $850!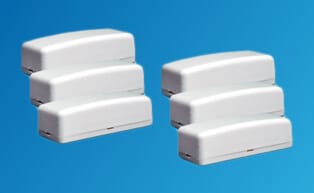 6 FREE° SENSORS
to help protect your home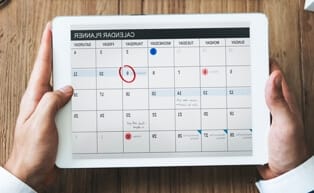 SAME DAY INSTALLATION
with Protect Your Home
*With $99 customer installation charge and purchase of alarm monitoring services. Termination Fee applies. For New Customers only. See important Terms and Conditions to this offer below.
†Not available in all areas.
Learn the Truth about Crime in Fresno
3x
LESS LIKELY


TO BE BROKEN INTO
Your Chances of Being a Victim of a Home Invasion in Fresno
Were you aware that there are 477,4351 residents here and, because you're one of them, you have a 1 in 914 chance of your Fresno home being burglarized? To help enhance your home security, there's one choice to make. An ADT monitored home security system helps your home be 3 times less likely3 to be a target for a home invasion.
Yearly average cost


of burglaries for Fresno*:

$5,262
Burglaries Cost You More Than You May Know
The cost shouldn't deter you from helping protect your home with a home alarm system. The cost of yearly monitoring from ADT is typically much less than what you'd pay if your home was burglarized. Fresno loses an average of $5,262 every year because of home invasions. And if you're burglarized, you stand to lose $2,200. It's time to seriously consider installing a home security system with ADT monitoring.
Yearly average cost


of burglaries for Fresno*:

$5,262
1. www.City-Data.com
2. FBI Uniform Crime Reports, 2011
3. Simon Hakim, Temple University, quoted by Elizabeth Chang, An Alarming Trend, The Washington Post, Nov 14, 1999
4. U.S. Department of Justice, 1999
*Numbers based on averages, may not be accurate.
ADT Savings and Guarantees
(certain restrictions apply)
(certain restrictions apply)